Il tunnel dell'amore, in Ucraina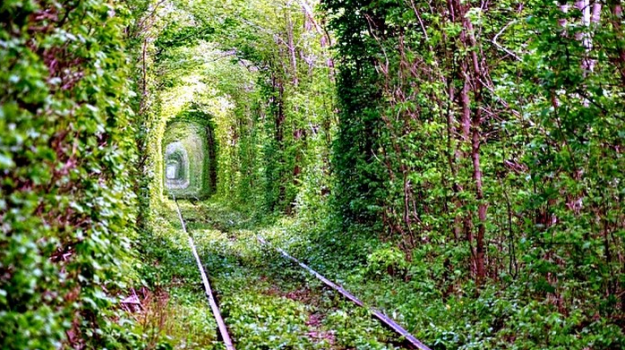 The tunnel of love, il tunnel dell'amore appunto, è un luogo altamente suggestivo. Forse il più suggestivo ed incredibile del pianeta. Questo tunnel, che apparentemente sembrerebbe uscito direttamente da un libro di favole, è nato in Ucraina, precisamente nella cittadina di Kleven, e si è formato intorno a dei vecchi binari ferroviari.
Infatti dopo che la ferrovia ha smesso di funzionare, attorno alle rotaie sono cresciute piante e fiori rampicanti che in breve tempo hanno letteralmente preso il sopravvento, creando, appunto, questo tunnel, luogo di incontro e di passeggiate romantiche. Non a caso è statao soprannominato il tunnel dell'amore.
0 condivisioni e commenti
Condividi e commenta!
Commenti