Gli hotel più romantici d'Europa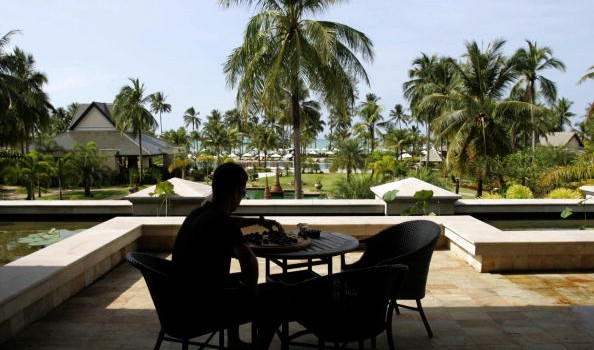 Il fatto che si stia avvicinando la festa degli innamorati del 14 febbraio, c'entra poco con questo articolo. Perché l'amore va festeggiato ogni giorno. E non si tratta, come crederete in tanti nel momento in cui leggerete le mie parole, di frasi fatte. Non è banale paragonare l'amore ad un fiore che va coltivato e va riempito di attenzioni affinché cresca e sia sano. Così come accade ad un qualsiasi rapporto: va coltivato. E quale miglior modo di farlo se non regalarsi di tanto in tanto un romantico soggiorno a due? Vediamo allora quali sono gli hotel più romantici d'Europa e d'Italia, a seconda della possibilità di ciascuna coppia.
Il vincitore assoluto della top ten è la Grecia: un meraviglioso hotel nell'isola di Santorini. Si tratta dell'Anastasis Apartments Hotel . Ecco come l'hanno definito i viaggiatori che hanno soggiornato al suo interno:
"Posto ideale per coppie che amano farsi coccolare. Fate in modo di godervi il tramonto immersi nella vasca idromassaggio, sorseggiando un bicchiere di champagne… è molto romantico".
La seconda posizione è, invece, occupata da un hotel nostrano. Si tratta dell'Hotel La Minerva, nel cuore di Capri, tra emozioni e tradizioni. Ma vediamo l'intera classifica:
Top 10 hotel più romantici in Europa
1. Anastasis Apartments, Imerovigli – Grecia
2. La Minerva, Capri  – Italia
3. Cranleigh Boutique, Bowness-on-Windermere – Inghilterra
4. Cedar Manor Hotel and Restaurant, Windermere – Inghilterra
5. Alchymist Residence Nosticova, Prague – Repubblica Ceca
6. Boskerris Hotel, St Ives – Inghilterra
7. Lindos Blu, Lindos – Grecia
8. The Cliff Bay (Porto Bay), Funchal – Portogallo
9. Trelaske Hotel & Restaurant, Looe – Inghilterra
10. Herrnschlosschen, Rothenburg ob der Tauber – Germania
Top 10 hotel più romantici in Italia
1. La Minerva, Capri (NA)
2. Maison La Minervetta, Sorrento (NA)
3. Hotel Kristal Palace, Riva Del Garda (TN)
4. Grand Hotel Nastro Azzurro & Occhio Marino Resort, Piano di Sorrento (NA)
5. Motel K, Casei Gerola (PV)
6. Hotel Vacanze 2000, Malcesine (VR)
7. AD Place Venice, Venezia
8. Hotel Moresco, Venezia
9. Piccolo Grand Hotel, Pizzo (VV)
10. Casa Angelina, Praiano (SA)
0 condivisioni e commenti
Condividi e commenta!
Commenti